The new generation of omega-3s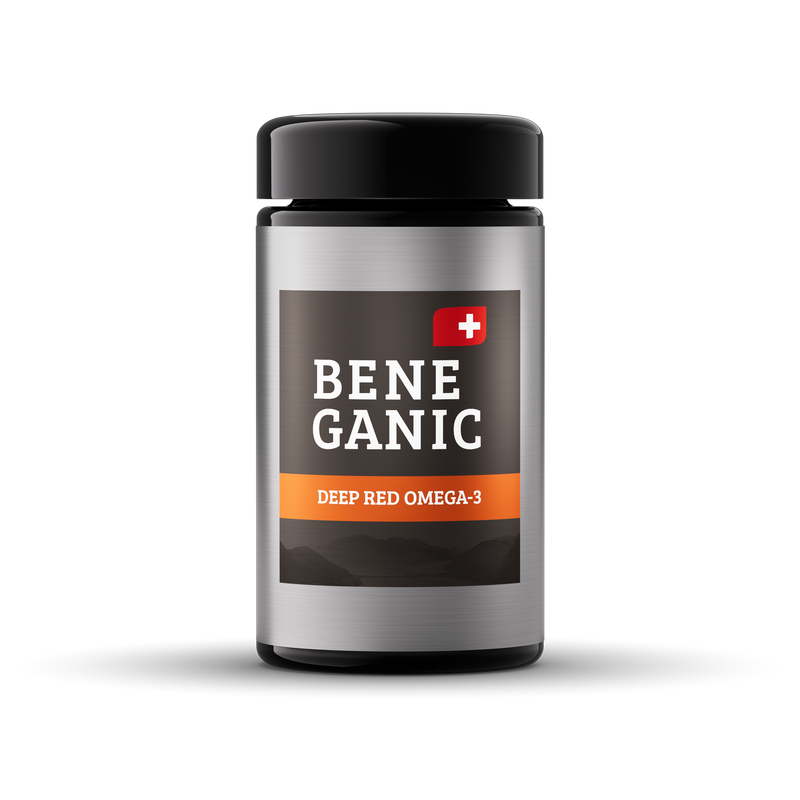 DEEP RED OMEGA 3
Inhalt:
60 Capsules á 596 mg
1 Alumium bottle

$76.00
inkl. Mehrwertsteuer
Ingredients: Krill oil (Euphausia superba), bovine gelatin (capsules).
Contains an extract from crustaceans.
Gluten-free / Lactose-free / Non-GMO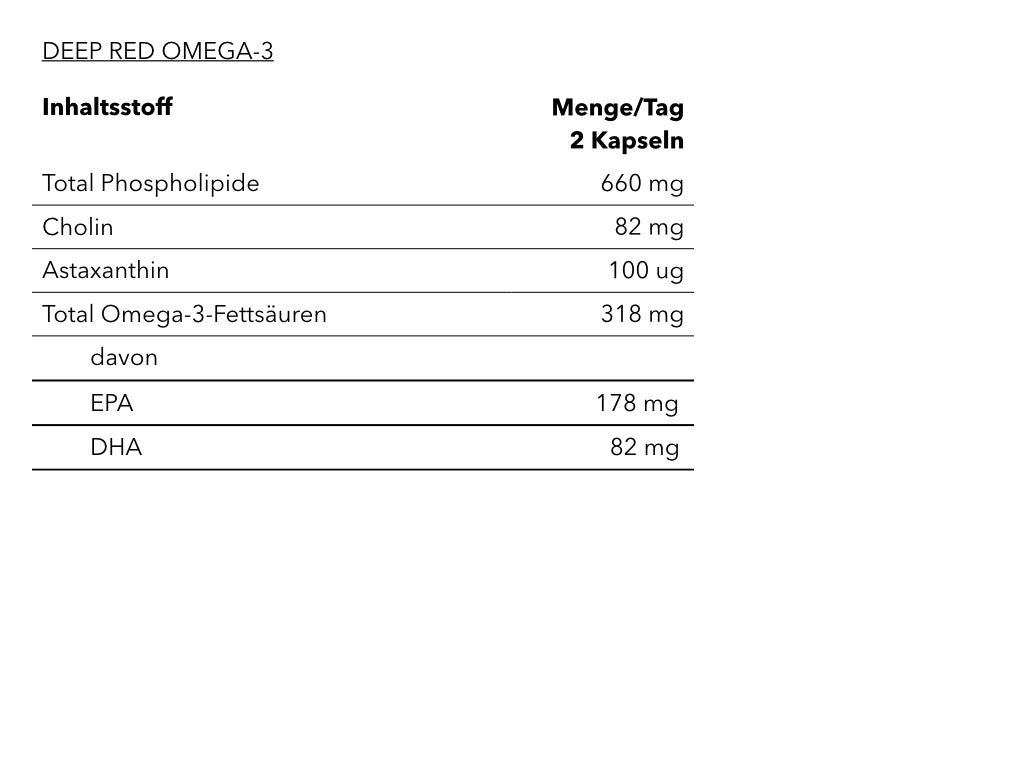 Take two capsules of Deep Red Omega-3 daily.
If you need to take a higher dose of omega-3 fatty acids for health reasons, you can safely take more capsules.
You can take Deep Red Omega-3 permanently to ensure your omega-3 needs.
The specified consumption amount should not be exceeded. Food supplements are not a
substitute for a balanced, varied diet and a healthy lifestyle.
Omega-3 fatty acids play a central role in our metabolism. They are a building block of our cell membranes and keep the sheaths of the cells supple. They are also needed for the production of various tissue hormones. And last but not least, they strengthen the immune system and reduce inflammation.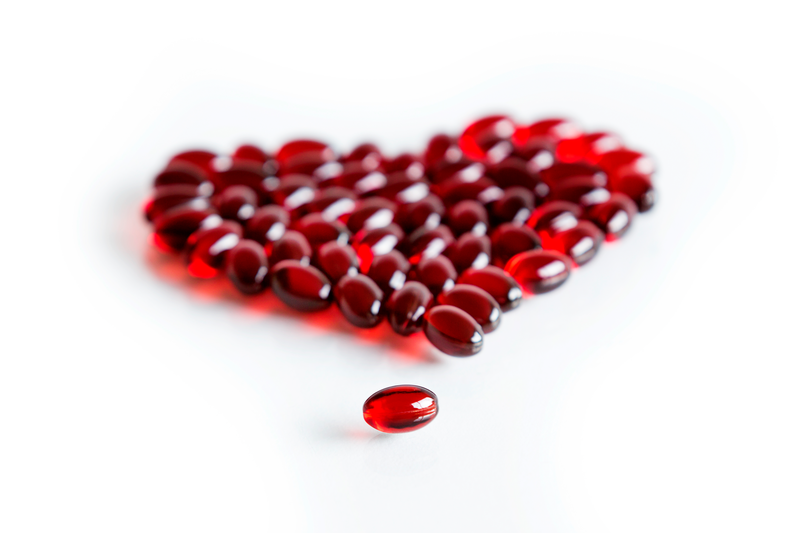 Omega-3 fatty acids and the heart
Omega-3 fatty acids play a special role for our heart. They improve triglyceride levels and the omega-3 index. Both are indicators of heart health. Despite the important health role of omega-3 fatty acids, many people consume insufficient amounts of omega-3. Krill oil is an idelae source to fill this gap. Unlike omega-3s from fish oil, the omega-3s from krill oil reach their target cells more quickly. Krill oil also has numerous other advantages over fish oil! Here everything at a glance: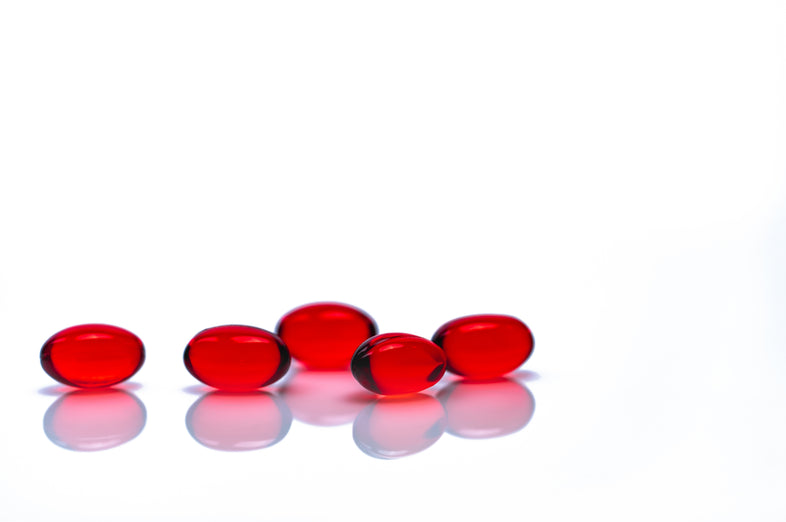 Omega-3 fatty acids in krill oil are bound to phospholipids. This allows them to be incorporated into the cell membranes in an unimilable manner. The content of omega-3 fatty acids (also called omega-3 index here) also increases faster in red blood cells if they come from krill oil. The omega index is considered an important measure of heart health.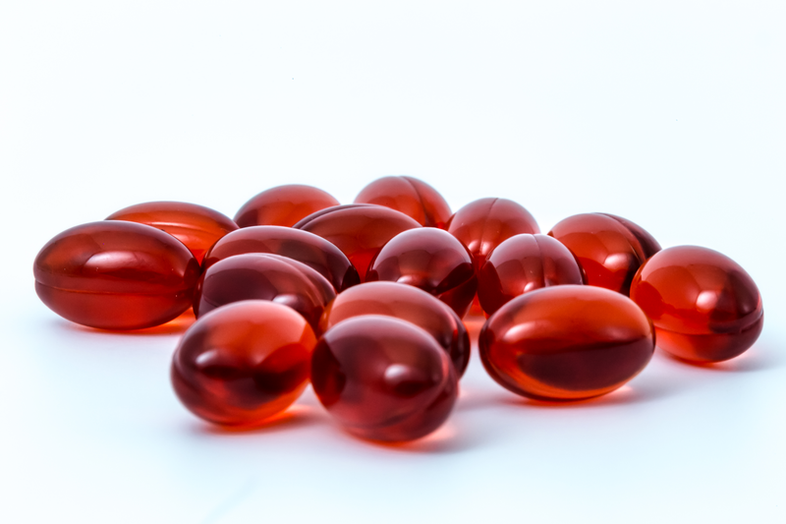 Krill oil is water-soluble due to the phosholipids to which the omega-3 fatty acids are bound. Therefore, krill oil dissolves directly in the stomach after consumption and does not float on top of the stomach contents like fish oil. Krill oil therefore does not cause a fishy aftertaste and no fishy belching!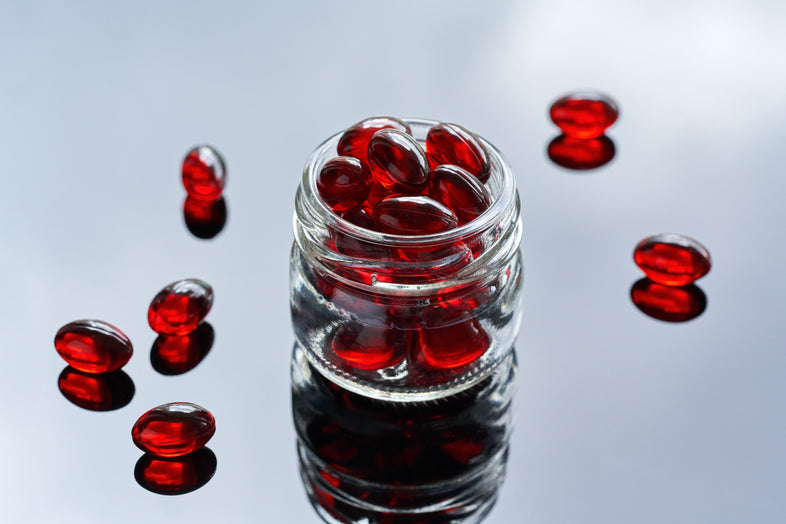 Choline - precursor of an important neurotransmitter - is necessary for brain, nervous system and liver function. Deficiency can lead to impairments, including fatty liver and liver and muscle damage. Many people are deficient in choline. The choline in krill oil therefore provides valuable additional health benefits for our health.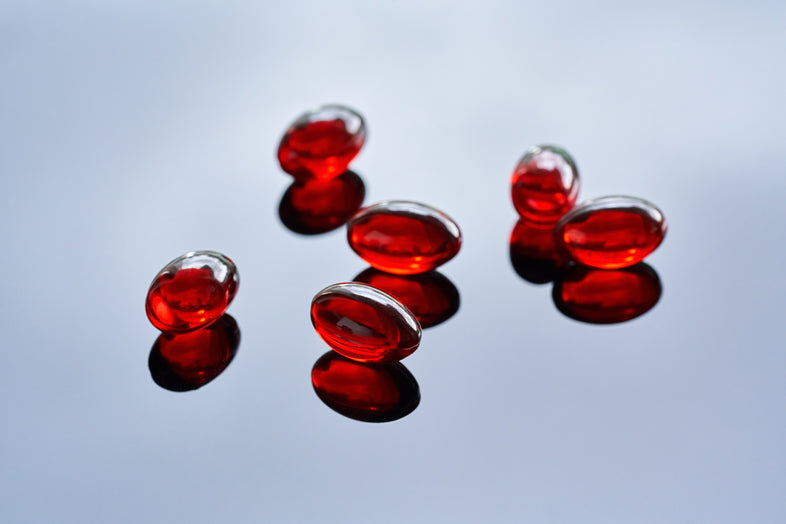 Astaxanthin gives krill oil its unique red color. It
is a carotenoid, which the krill absorbs through the food of algae
. Astaxanthin is a very powerful antioxidant and it ensures that the krill oil is naturally preserved and does not go rancid.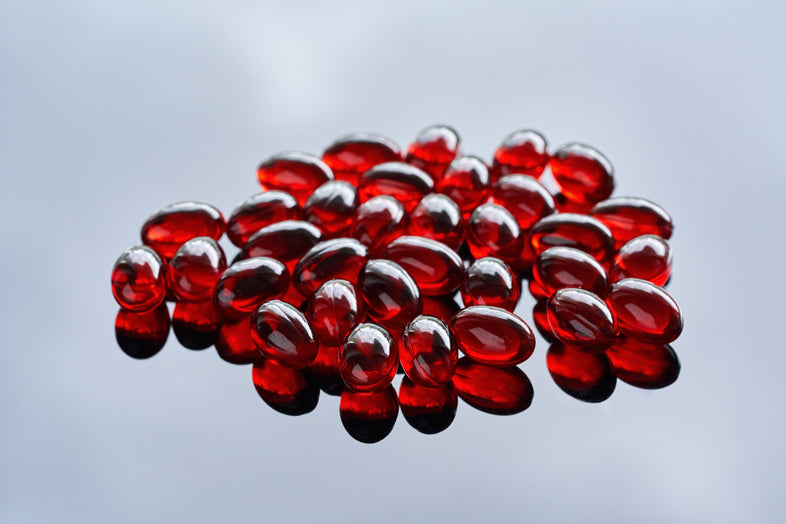 Krill is at the bottom of the food chain and feeds mainly on algae. Unlike fish oil, krill oil is therefore free of heavy metals.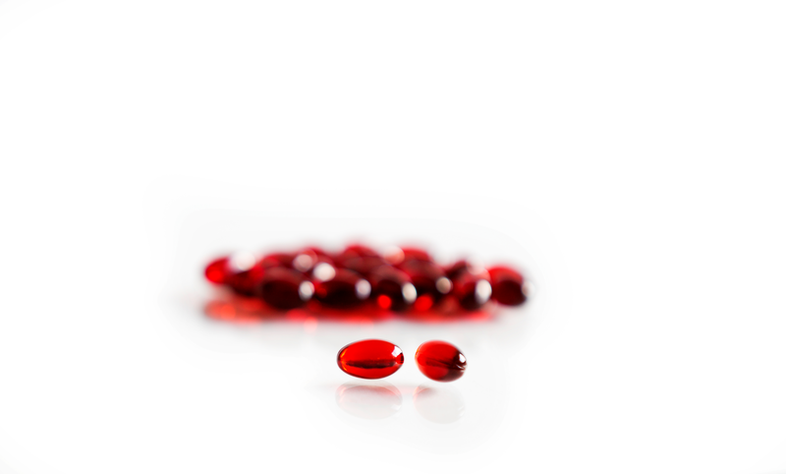 The krill fishery is the most sustainable fishery in the world. Less than 1% of the total krill mass is harvested. Our krill oil supplier also eliminates bycatch of fish through eco-harvesting. The krill oil fishery therefore does not contribute to overfishing of the oceans and unnecessary bycatch - as is the case with the extraction of fish oil.
Where does our krill oil come from?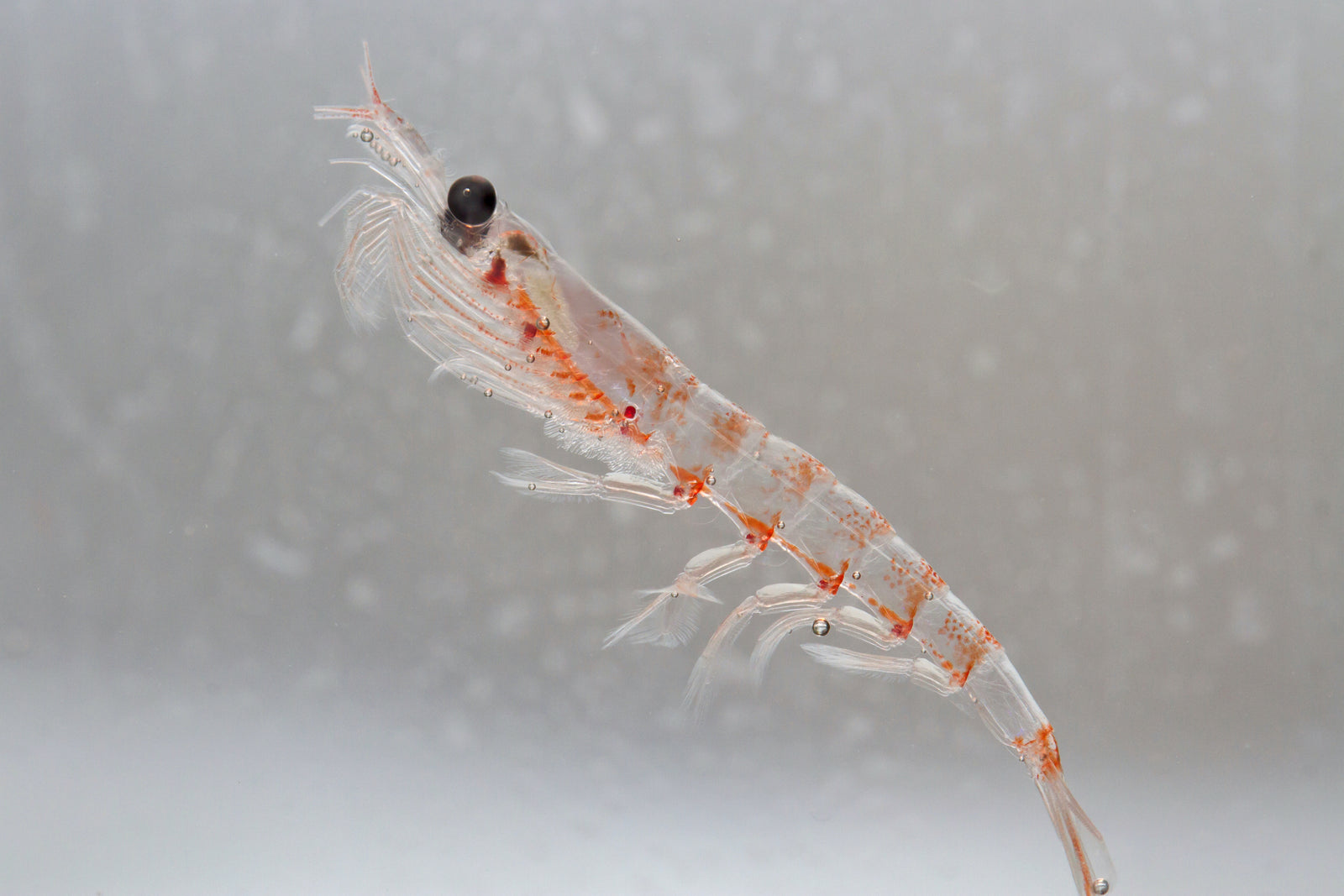 Our krill oil comes from Antarctic krill, Euphausia superba. These are small crustaceans that live in shoals and grow up to 6 cm long. They are at the bottom of the food chain and feed mainly on algae. With an estimated biomass of about 379,000,000 tons, they are among the species with the largest total biomass. They serve as food for fish such as whales, seals, penguins and squid.
How is our krill oil extracted?
Compared to other FAO (Food and Agriculture Organization of the United Nations) monitored fisheries,where catch limits are typically set at 10% or more, the total allowable krill catch is limited to less than 1% of the stock biomass, leaving more than 99% of the biomass for krill-eating predators. We source our krill oil from Aker Biomarine, a Norwegian krill oil producer that operates the world's largest and most sustainable krill fishery in the Antarctic. Aker Biomarine is MSC certified and received an "A" rating from the Sustainable Fisheries Partnership (SFP) for its well-managed fishery for the fifth year in a row.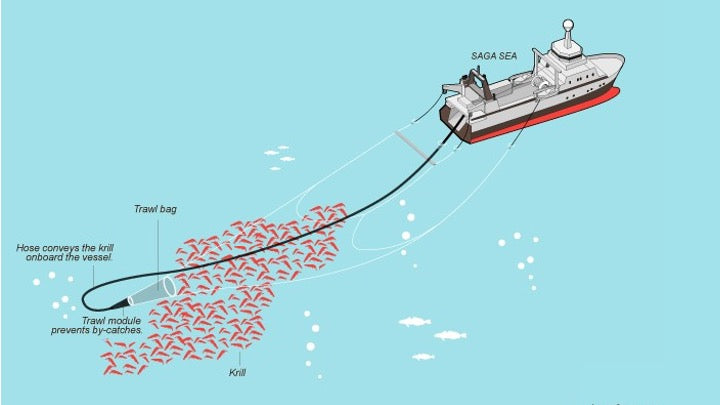 Eco-Harvesting
At Aker BioMarine, bycatch is eliminated through proprietary Eco Harvesting technology. This technology uses a continuous midwater trawl system protected by a
fine-mesh net that prevents anything larger than krill from entering. Underwater cameras monitor the system. Instead of hoisting a trawl net to bring the catch aboard, a haul hose is attached to the end of the net, which remains submerged throughout the process. A continuous stream of water flows through the hose, bringing the live krill directly into the vessel while minimizing bycatch.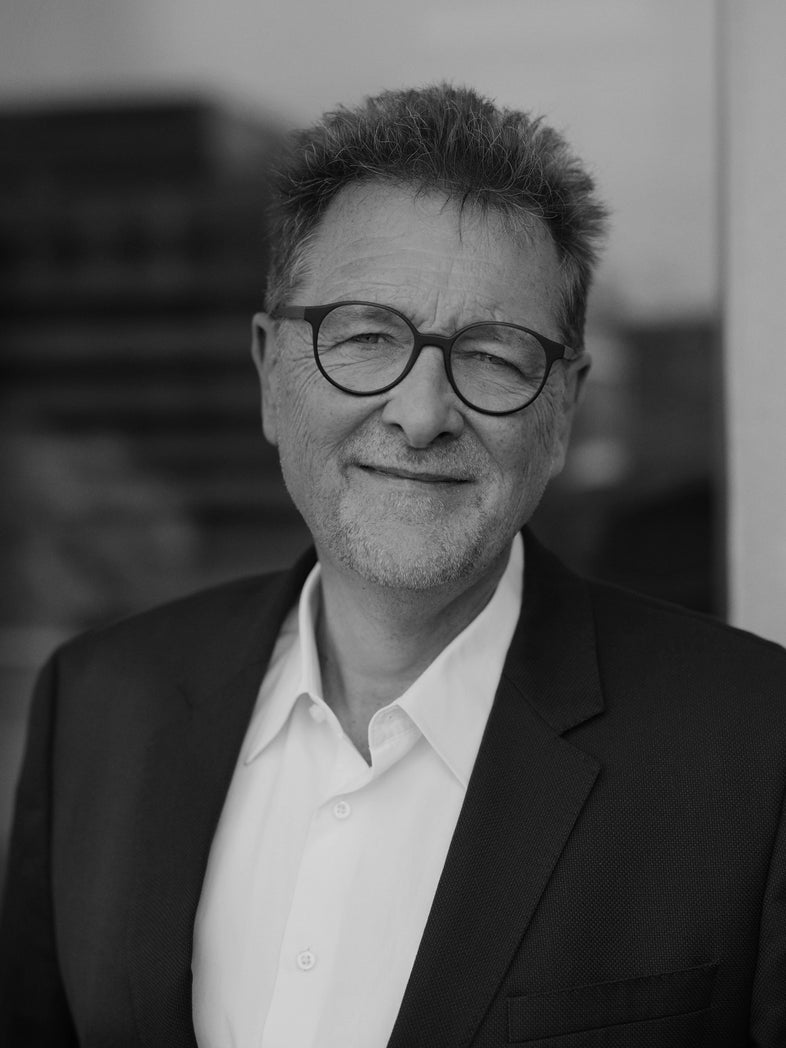 Personal favorite
Prof. Dr. Dr. Fred Harms
"BENEGANIC Krill Oil OMEGA 3 is my absolute favorite product. A Healthy Heart is important to me and our Krill Oil is the best source of Omega 3 available."
Perfect Match
DEEP RED OMEGA 3
und
ESSENTIALS
sind ein perfektes Paar.
Supplement DEEP RED OMEGA-3 with our ESSENTIALS. While DEEP RED OMEGA-3 contains the essential fatty acids that our body cannot produce on its own, ESSENTIALS provides you with all the vitamins and minerals your body needs - extracted from 5kg of fruits and plants in each daily dose.